Today I decided to tackle Jaidyn and Addy's bedroom. What a Mess! Just picking up the room is a daily chore. The two of them continue to do a good job of dragging out the
dress-up clothes
, books, and stuffed animals on a daily basis.
I started by cleaning out their closet and pulling everything out and laying it on the bed. Jaidyn kept coming in the room asking me why I was making her room a big mess. I kept telling her I was organizing. LOL! I went through all of their clothes and pulled all of the truly winter outfits out. Anything that was velour, fleece, or had a snowflake theme was taken out. I also sorted through their shoes taking out the ones that weren't seasonal or were too small.
I also went through their bookcase and pulled books that they never cared for or have outgrown. I also thinned out the stuffed animals. I put all of the ones that I haven't seen them play with in the last couple of months in a bag. I figure they have until May to ask about an animal or miss it. If not, they will be put in the garage sale.
All of the bedding including quilts and shams were washed. I pushed the bed back up against the wall. We had originally moved the bed away from the wall because their was a draft on the very cold nights.
To reward myself for completing the task, (this motivates me to entirely clean a room) I want to purchase a wall plaque with two hooks so that I can hang their bath towels up. Their bedroom door knobs are being the makeshift place to hang towels.
Here are a couple of before pictures.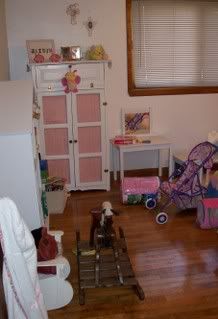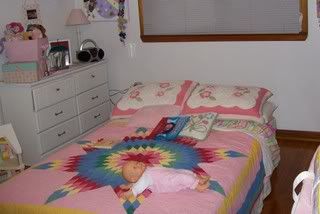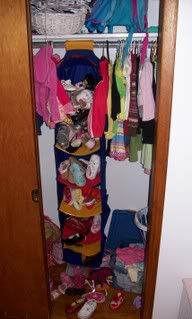 Here is the final result, although I still need to dust mop their floors and vaccum the rug. Hmmm, maybe I can talk Wes into doing that. :)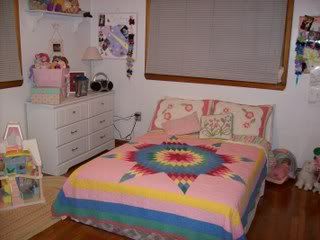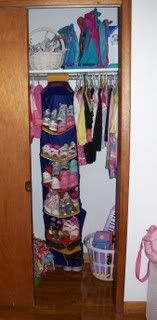 If you need some Spring Cleaning motivation, head on over to
The Homespun Heart
blog. Lot's of people have posted their spring cleaning accomplishments for the month of March.